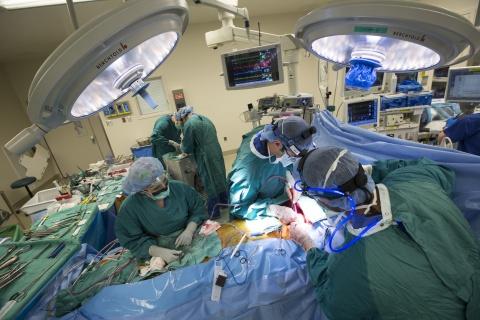 Out-of-body experiences (OBEs) are subjective experiences in which individuals feel as though they have separated from their physical bodies and can observe themselves and their surroundings from a location outside their body. These experiences can be associated with a sense of floating or hovering, and some people report seeing their own body or the surgical room from above or even other parts of the hospital.
Working in the medical field I have heard a few out of body experiences and they always amaze me. These patients are able to recall things that they shouldn't be able to recall. These patients who are being operated on and have an OBE from my experience in most cases have a normal heart rate, oxygen, blood-pressure, and other vital signs indicative of being awake during surgery. Normal vital signs mean the patient is not awake during the surgery, if the patient was awake and aware they would have a faster heart rate, higher bp and would be in distress. In OBE's vitals are normal which is an incredible phenomenon.
In many spiritual beliefs, the human body is considered a vessel that houses the soul or spirit. During an OBE, some individuals believe that their consciousness temporarily separates from the physical body, allowing them to explore other dimensions or realms. This experience is often seen as evidence of the existence of an immortal soul or consciousness beyond the physical body.
Picture link: https://surgery.duke.edu/news/out-body-experience-rejuvenating-organs-using-ex-vivo-perfusion