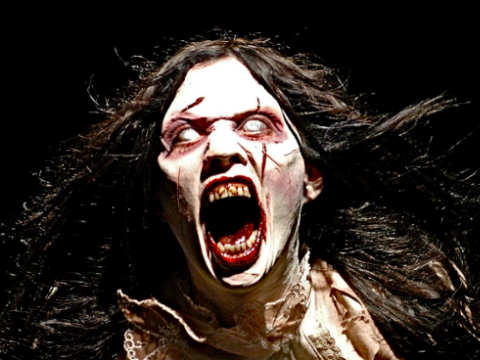 From my childhood years, I remember being told a story about Bloody Mary. Legend has it that if you chant her name three or more times in front of a mirror in a dark room with a lit candle, then she will appear with a bloody face and try to scratch off yours or something close to it. Even up until today, I never tried to perform the chant to summon her, or anything, for fear of something actually appearing.
The story of Bloody Mary has different variations on who she was.
The Tudors Website
lists possible identities of Bloody Mary as Queen Mary Tudor or Elizabeth Bathory. Unless there was some way comic characters started a horrific story, Mary Worth would also be a contender for Bloody Mary. Queen Mary Tudor (1516-1588) was responsible for the murder of many English Protestants and obtained the name from that. Elizabeth Bathory (1560-1614) was rumored to have bathed in the blood of young girls, which possibly resulted in the creation of Bloody Mary. All in all, Bloody Mary could have originated from them, or possibly someone else.
Some television shows and movies that give a variation of this myth are Beetlejuice,
Candyman
, and
Urban Legend
.
The
story
of Bloody Mary is geared more toward children than it is adults. I believe that most children are willing to do most things that are within their abilities (as long as they're brave enough). Reciting chants in front of a mirror in a dark room with a lit candle is simple, and it's something that they could do. Even if someone performed it before me, I'd rather not chant Bloody Mary's name. Would you?
http://www.the-tudors.org.uk/bloody-mary-legend.htm
http://www.halloween-website.com/bloody_mary.htm